September 28, 2023
2:00 p.m. - 7:00 p.m.
Add to Calendar
St. Thomas Memorial Arena (80 Wilson Ave, St. Thomas, ON)
AccessAbility Open House
Event Details:
𝗧𝗼𝗽𝗶𝗰: Making Ontario Accessible to People with Disabilities: How Are We Doing? What Can You Do? An Update from the Disability Advocacy Front Lines
You're invited to attend a speaking engagement by David Lepofsky at the 𝗔𝗰𝗰𝗲𝘀𝘀𝗔𝗯𝗶𝗹𝗶𝘁𝘆 𝗢𝗽𝗲𝗻 𝗛𝗼𝘂𝘀𝗲, or online via Zoom (link to be provided), on September 28, 2023, from 4pm-5pm.
David is a lifelong disability advocate, and volunteer Chair of the AODA Alliance. He has been involved in campaigning for laws to better protect people with disabilities in Canada since the late 1970s. Join us to learn more about the current work being done to advance accessibility in Ontario.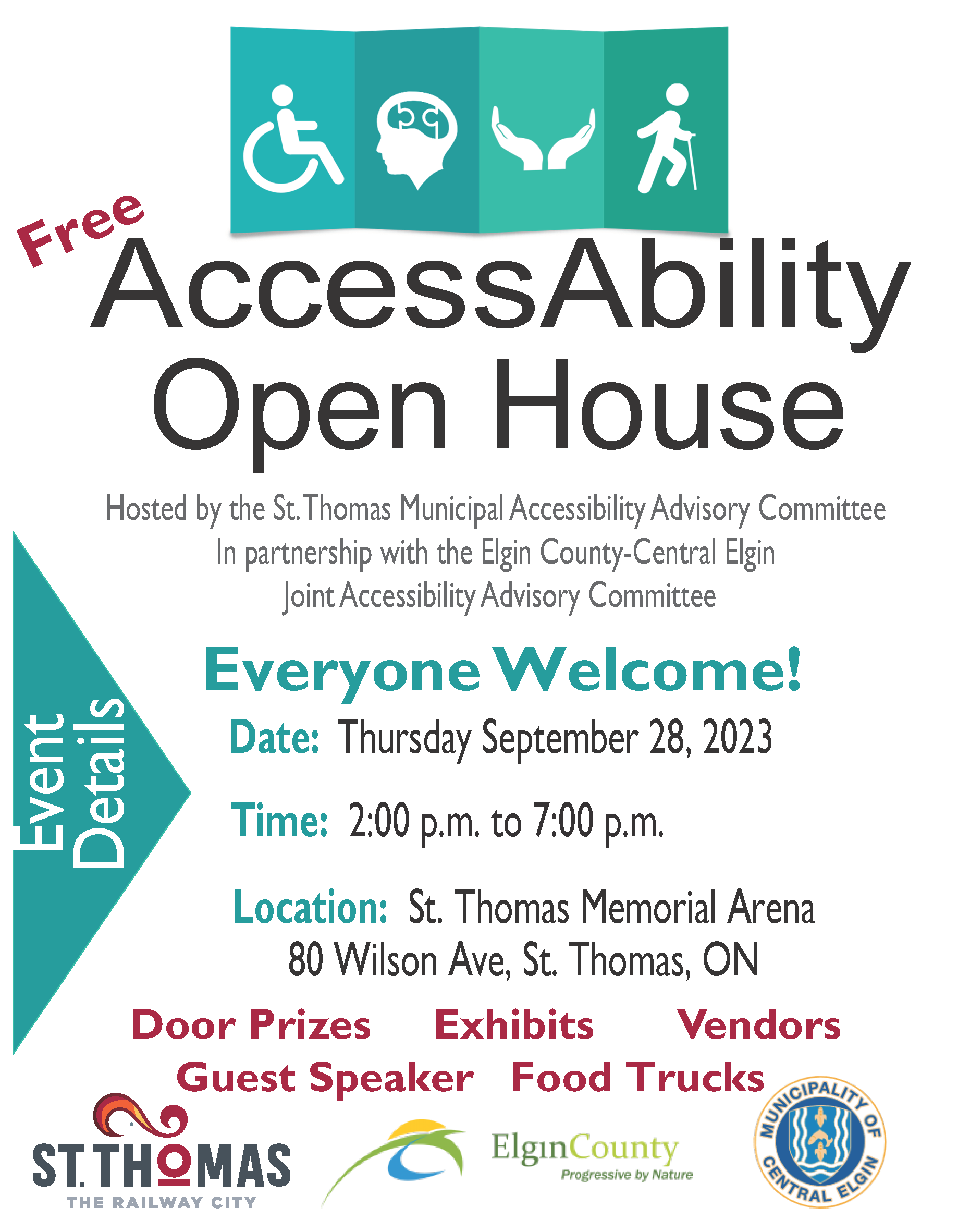 Title
Date: Date
Location: Location
Category: Category